Enhance Efficiency, Elasticity, and Scale with ePlus Cloud Hosted Services
ePlus provides a suite of Cloud Hosted Services for a customized solution to meet your specific needs. You'll be empowered to leverage consumption-based cost models to better meet the cyclical demands of your business and limit upfront capital investments. Leveraging ePlus Cloud Hosted Services will empower IT to act as a Service Provider for your business, decreasing time to market and increasing agility to drive business value. The ePlus Cloud Services solutions are all built with security and compliance at the core and feature annual Type 2 SOC 2 and HIPAA attestation examinations to satisfy the most stringent of industries.
Cloud Managed Backup – A fully managed backup solution custom-designed to meet your backup and retention policies with an offsite cloud backup copy. This offering features:
Consumption-based pricing, eliminating the costs of purchasing backup software, ongoing maintenance, and ongoing licensing upgrades as your data grows
Onsite short-term retention and offsite long-term retention based on your business requirements
SLAs to your business for recoverability of critical data
Important insights about your backup environment through dashboard and reports
Turnkey management to offload the burden of backup management from your internal IT team through ePlus Managed Services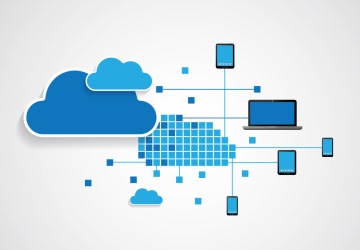 Cloud Disaster Recovery – A customized disaster recovery approach architected to your failover requirements to meet your Recovery Point Objectives (RPOs) and Recovery Time Objectives (RTOs). This offering features:
Elimination of capital investment in unused equipment at a disaster recovery site
Flexible consumption-based cost model that adapts to your changing business needs
True RPOs and RTOs to the business for critical applications
Regularly scheduled DR testing to ensure confidence in your ability to failover in a disaster
Integration with the ePlus Cloud Managed Backup solution
ePlus Managed Services to oversee all aspects of your cloud disaster recovery site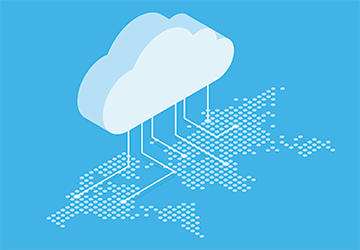 Cloud Hosted Infrastructure – For applications requiring a customized hosting platform, ePlus provides live hosting via a Cloud Hosted Infrastructure offering. Custom-tailored to your application, security, networking, and end-user access requirements, the ePlus Cloud Hosted Infrastructure platform is a perfect solution for the most complex of applications. This offering features:
Reduction of capital investments in data center infrastructure by migrating applications
Consumption-based cost models to match the cyclical needs of your applications
Access to technologies and capabilities currently unavailable in your own data center
ePlus Managed Services providing full management of the infrastructure, backup, disaster recovery, and security
SSAE 18 / SOC II and HIPAA compliance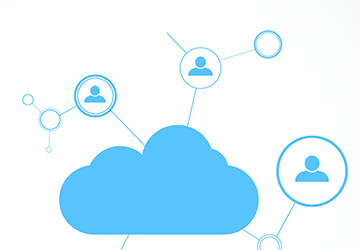 Want to Learn More?
We have proven success engineering and deploying solutions that enable our customers to thrive in today's constantly changing, complex technology landscape.