Security platforms are increasingly becoming a core component to cyber security programs. Fragmentation in security tools and management consoles makes it challenging, if not impossible, to properly manage your security program and can increase your exposure to outside threats. Platform security is the approach that brings together different cyber security tools into one unified system, helping you become more efficient and effective with your cyber security program. This has the added benefit of addressing many of the problems we face today, such as:
Problematic cyber security skills shortage
Tool and alert fatigue
Evolving threat landscape
Always-on business
What is Platform Security?
Rooted in prevention, platform security refers to the security architecture, tools and processes that ensure the security of an entire computing platform and its associated applications & data. It uses a unified security software suite across hardware and virtual systems, on premise and multi-cloud environments and leverages defined processes to execute the mission of an organization's defined security program. Platform security is designed from the ground up to counter attacks before they manifest in an organization's environment.

The ePlus Approach to Optimizing Your Defenses
ePlus helps you mitigate the risks associated with utilizing the multitude of disparate and burgeoning security tools that lack a common interface or integration method. We leverage partnerships with leading technology providers and couple that with our deep technical knowledge and experience to provide a comprehensive approach to creating the best security orchestration and automation architecture for your unique needs.
Prevention, Detection and Response
Security platforms should provide incremental threat protection as tools are utilized collectively. Each tool will also act as a sensor for collecting telemetry. The platform should also be back-ended by an advanced security analytics service that processes, analyzes, and acts upon this shared security telemetry. Security platforms must also offer well-defined and flexible options for responding to and mitigating threats.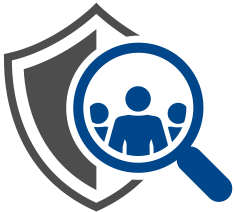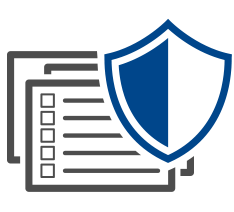 Centralized analysis and reporting
The consolidation and integration of security tools into a central management console will enhance your ability to detect and respond to threats and improve the efficiency of security operations and analytics efforts. Intelligence analytics will help reduce the burden on security staff, improve their ability to investigate critical alerts and decrease the amount of time for incident detection. Minimize the impact of a compromise or breach by enabling the ability to identify threats across a broader range of your attack surface, reducing the time-to-detect.
Automation, orchestration and machine learning (ML)
The future of cyber security is about humans and machines working together to balance time and context. Automated defenses are enabled through orchestration capabilities and advanced behavioral analytics. ML can also perform predictive analytics. Together, ML, automation and orchestration can expedite and accelerate incident remediation. This improves security operations, enabling more value from existing tools and staff through greater emphasis on simplicity and efficiency.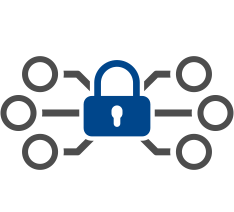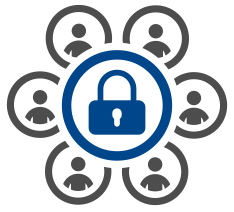 Managed Security Services
By personalizing cyber security services to the top risks and compliance needs of your business, a managed security services provider can maximize your ROI while focusing on the most pressing risks and needs. A managed security services provider can help translate your business goals into effective security policies and controls that will help mitigate identified risks. They can also deploy and maintain leading-edge, advanced security technologies and help spread the cost of experienced staff across multiple organizations, allowing you to both save money, and get the necessary skills needed to run the advanced security technologies to protect your organization.