Integrated End-to-End Security
ePlus and Fortinet combine to offer an integrated solution to address your risk profile that covers the entire attack surface, utilizing the Fortinet Security Fabric as the basis. Whether in the network, scattered across disparate endpoint devices, applications, on premise or in the cloud, ePlus and Fortinet provide enterprises with a fully-integrated security solution that collects, coordinates, and responds to any potential threat. This includes third-generation security for cloud requirements—private, hybrid, and public—as well as the ongoing proliferation of IoT threats.
Why Choose ePlus & Fortinet
Protection for the entire attack surface from IoT to the cloud
Fully-integrated security solution
Third-party validation and certification
Best price per performance on the market

Optimize Your Defenses with The Fortinet Security Fabric
The Fortinet Security Fabric provides true integration and automation across an organization's security infrastructure, delivering unparalleled protection and visibility to every network segment, device, and appliance, whether virtual, in the cloud, or on-premises.
Secure Multi-Cloud Workloads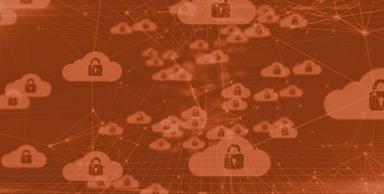 As cloud adoption accelerates, organizations are increasingly reliant on cloud-based services and infrastructures. Yet, organizations often end up with a heterogeneous set of technologies in use, with disparate security controls in various cloud environments. Fortinet Multi-Cloud Solutions provide the necessary visibility and control across cloud infrastructures, enabling secure applications and connectivity from data center to cloud.

Get the Whitepaper: Key Principles and Strategies for Securing the Enterprise Cloud
Reduce Your Attack Surface
Network Security Managed within a Single Pane of Glass
Organizations and branches need both high-performance networks and strong security. Fortinet's Network Security Solution is an integral component of the Fortinet Security Fabric that enables complete visibility and provides automated threat protection across the entire attack surface. Powered by a single operating system it delivers industry-leading security, unmatched performance, and reduces complexity.
Next-Generation Firewall
FortiGate next-generation firewalls utilize purpose-built security processors and threat intelligence security services from AI-driven FortiGuard labs to deliver top-rated protection and high performance including encrypted traffic. FortiGate reduces complexity with automated visibility into applications, users and network and provides security ratings to adopt security best practices.
Intent-based Segmentation
Intent-based segmentation allows network operators to intelligently segment network and infrastructure in accordance with business intent, apply adaptive access control and provide automated threat protection whether on-premises or in multi-cloud environments.
Management and Analytics
Easily adopt digital transformation initiatives with powerful centralized security management and automated tracking and reporting. Fortinet management and analytics is available across on-premises, cloud, and hybrid environments.
Stop Disruptive Cyber Threats
Endpoint and Device Protection Solutions
The growth of ransomware, increase in exploits, and lack of shared intelligence among disparate security products results in a slower, less effective endpoint threat response. Fortinet Endpoint and Device Protection Solutions offer the necessary Internet of Things (IoT) and device security to see and control all devices across the entire network. With proactive endpoint protection, organizations can ensure their networks are secure from the latest threats.
Read the Solution Brief:
FortiNAC Simplifies Comprehensive IoT Security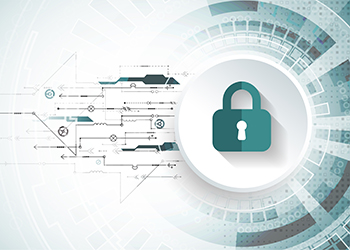 Secure Healthcare
Fortinet is a leading provider of high-performance cyber security solutions to organizations worldwide. The company's fast, secure and global solutions offer performance-rich data protection without compromising the care experience across the health and life sciences ecosystem. Fortinet can solve healthcare's most important data security challenges in networked, cloud, application, and mobile environments with products and subscription services that provide multiple layers of protection against security threats, while simplifying the IT security infrastructure. Seven of the 10 largest U.S. health systems and global life sciences organizations rely on Fortinet's industry-leading network security, threat intelligence and analytics to protect their most valuable asset: patient data.
Intelligent segmentation technologies that share and apply real-time threat information across an integrated security architecture can address healthcare security problems.
Download the Whitepaper
Managed Security Services
ePlus Managed Security Services teams leverage Fortinet solutions such as:
Fortinet Security Subscription services that span 10 distinct security disciplines (including application control, intrusion prevention, etc.)
FortiSandbox (appliance, virtual machine, and cloud) that automates the detection of zero-day attacks
FortiGuard Threat Intelligence Service that provides customized security insights to help security professionals to prioritize resources to best protect against threats
Fortinet FortiSIEM includes information from network elements beyond Fortinet devices and breaks down the barrier between the SOC and NOC for a comprehensive view of the entire network
Want to Learn More?
ePlus and Fortinet combine to offer an integrated solution to address your risk profile that covers the entire attack surface. Ready to take your security to a higher level with Fortinet solutions? Contact us to learn more about how we can help you.