Where Education Means More
Technology in education today is all about improving student performance, facilitating collaboration, and creating a better future…while maintaining a highly-secure, always-available infrastructure with a limited staff and budget. This means schools are facing multiple technology challenges at any one time—and require a partner that can execute at every level.
Mobility and collaboration to expand instructor/student interaction, improve teacher productivity and decision making, and elevate the learning experience
IT as a Service, to help you quickly assess, implement, and optimize today's most in-demand digital technologies with 'As a Service' options that pair financial flexibility with value-added services
Managed Services, offer a flexible subscription model to monitor, manage, and maximize the critical technologies that run your business—including cloud, security, data center, mobility, and collaboration
Charter Oak State College Embraces Transformative IT for High Education
"Everything changes in the technology industry—manufacturers, manufacturer reps, even the different hardware and OEMs that we are working with. The ePlus team has been very stable in that time."
Quote author :
George Claffey, CIO, Charter Oak State College
Card Button Text :
Watch Video
Watch how ePlus helped Charter Oak State College build a strong and agile IT infrastructure.
Watch how ePlus helped Charter Oak State College build a strong and agile IT infrastructure. From creating a 21st Century Classroom to designing, deploying, and managing a state-of-the art phone system and FlexPod data center, ePlus has empowered Charter Oak to handle the rapid pace of technology change today—and be prepared for the future.
Categories :
Digital Infrastructure
Education
Tags :
Data Center
FlexPod
Infrastructure
Technology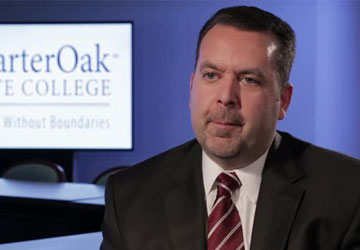 Want to Learn More?
We have proven success engineering and deploying solutions that enable our customers to thrive in today's constantly changing, complex technology landscape.