ePlus recently acquired SLAIT Consulting. That means business as usual...with MORE to offer. You'll still benefit from SLAIT's local support and customer-first approach—now with access to more resources, expertise, and reach, enabling exceptional customer experiences and making technology mean more.
---
More Solutions and Services
Transformative Technology
ePlus has proven success in engineering and deploying the solutions our customers need to tackle today's constantly changing, complex IT landscape. From creating a customized cloud roadmap to building an IT footprint that fuels business forward to preventing, defending against, and recovering from malicious cyber attacks—ePlus is positioned at the forefront of today's critical technologies:
Cloud

Data Center

Security

Networking

Collaboration

Emerging / R&D

Artificial Intelligence

Analytics

Big Data
More Results
Drive business outcomes—Rely on our highly-regarded engineers to enable growth and innovation
Thrive in the digital economy—Accelerate digital disruption, knowing you can depend on the reliability and stability of our organization to support yours
Take full advantage of our "do what it takes" dedication—Always responsive and accommodating to any challenges you encounter
Benefit from our long-term view and enduring commitment—Extending well beyond the transaction (from assessments through design, implementation, and on-going management)
Stay ahead of the innovation curve — Gain access to previously unobtainable technologies
Optimized ROI
We empower customers to accelerate transformation and maximize the impact of their IT investments through a complete lifecycle framework.
Services

—Simplifying and optimizing business operations, proactively monitoring and managing IT infrastructures, and acting on insights gained to implement flexible service, support, and staffing models

Financing and Consumption Models

—Helping customers easily consume the technology they need by leveraging a range of financing options to implement a program that fits individual business processes, structure, and needs
More Partners
ePlus and Cisco have held a long-standing and successful partnership, and we look forward to extending our relationships in the Mid-Atlantic and Southeast. We're excited to add the expanded expertise and engineering delivery capabilities of the robust ePlus/Cisco practice. ePlus designs and implements enterprise solutions that accelerate our customers' digital business transformation with experience and certifications to deliver Cisco solutions, including:
•
Digital-Ready Networks
•
End-to-End Security
•
Cisco Software
•
Collaboration and Video
•
Data Center and Virtualization
ePlus also maintains deep collaborative partnerships with leading technology providers, enabling us to create solutions that connect the dots between IT investments and business outcomes so technology means more, and does more, for you.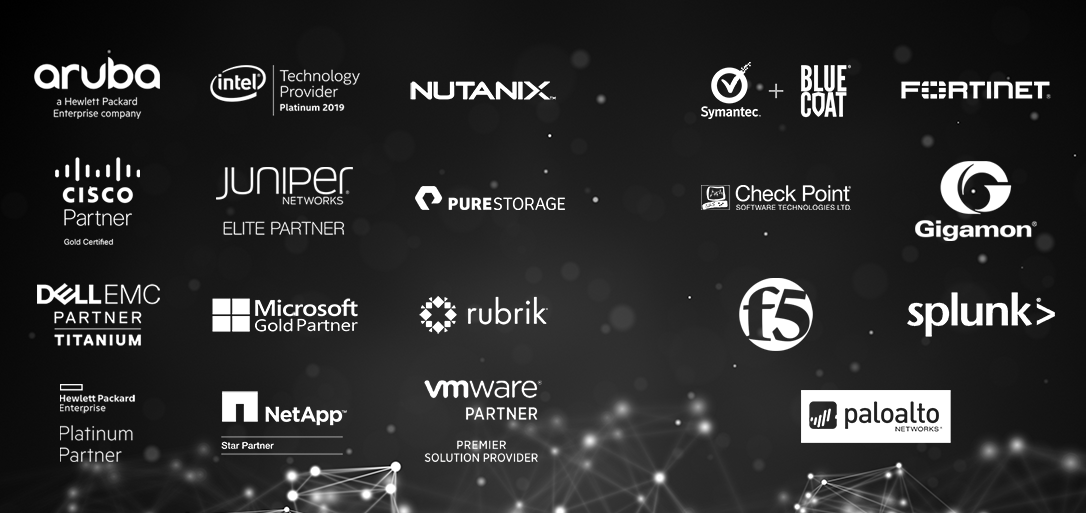 More Support
• Team of 500+ technical and support resources certified by the top IT manufacturers in the world
• Expertise in cloud, data center, security, networking, collaboration, and emerging technologies complemented by full lifecycle services and financing and consumption models
• 1,200 employees, offering local service and support from 40+ locations serving the U.S., Europe, and Asia-Pac
• Five Integration Centers
• Five Managed Services Centers
More History
• FY18 Net Revenue: $1.4B | FY18 Gross Billings: $1.9B
• Founded in 1990, on Nasdaq (PLUS) since 1996
• Diverse customer base
• Well positioned in the IT ecosystem
• Strong balance sheet and profitable
• Unwavering commitment to customer satisfaction
---
Why ePlus?
We get that question a lot. ePlus delivers the vision, technical prowess, and integrated solutions to help our customers boost their agility, transform to address disruption in the market, and ultimately make technology mean more-and do more-for their bottom line. Here are a few examples to answer the question, "Why ePlus?"
A research university and health system utilized ePlus' expertise to create new customer experiences, utilizing technology as a business enabler to transform the cost, quality, and delivery of patient care while safely acceleratin...
Learn More
Plagued by two significant network outages and repeated ransomware attacks, a county government relied on ePlus to protect its sensitive data, meet regulatory compliance, improve its citizens' digital experience, and safeguard its...
Learn More
Successful Customer Experiences Drive Innovation
Check out our success across a wide range of industries and you'll understand why ePlus excels at crafting sustainable IT roadmaps that drive meaningful business outcomes.
Watch the role ePlus plays in helping Be The Match maintain high-performing network, security, and server systems to support its vision for patients and customers.
Watch the Video
Watch how Freudenberg IT leverages the long-standing partnership of ePlus and HPE to deploy technology that allows it to innovate and provide resilient cloud services to clients.
Watch the Video
Watch our team of engineers and architects at our Sterling, VA facility explain how ePlus can build out your entire environment before it arrives at your facility—regardless of complexity or manufacturer.
Watch the Video
---
More Depth. More Breadth. More Perspective.
ePlus is known for our engineering talent and rigor, and we employ many experts who have a deep understanding of the IT industry. From cloud, security, and data center solutions to emerging technology to lifecycle and deployment services, our staff has a unique perspective. To share this expertise, we've developed eSights, a thought leadership resource that epitomizes, "Why ePlus?"
The eSights Blog is a collection of articles surrounding industry trends, in-demand technologies, and IT challenges, ePlus staff share their insights and advice on navigating today's constantly-changing IT landscape.
Read the Blog
Join ePlus as we explore how to harness the power of today's emerging, transformative technologies by tapping the expertise of our team and other industry experts. Listen in from eplus.com/podcast or find us on iTunes.
Listen to the Podcast
---
ePlus Gives Back
Philanthropy continues to be a core tenet of our corporate culture. ePlus supports many charitable organizations throughout the year. A sampling of the many great things taken on by Team ePlus in the spirit of giving back this year includes Habitat for Humanity, Be The Match, Soles for Souls, Girls Rock in Technology (GRIT), New York Presbyterian Morgan Stanley Children's Hospital and the annual Santa Connection program with Cisco.