OneSource for Procurement, Supplier Management, Asset Management, & Document Management
Companies that need to take control of their purchasing environment turn to ePlus for eProcurement and Content Management solutions that unify and automate processes for greater visibility and spend control.​​​​
Designed specifically to meet the needs of enterprise environments, our solutions work well with each other, independently, or can be integrated with other systems. Effortless product performance complements advanced functionality that puts our solutions in a class by themselves.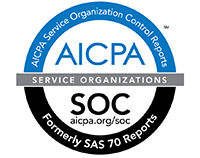 General eProcurement
IT Procurement
Supplier Management
Content Management
Asset Management
Document Management
OneSource IT+
OneSource IT+ is a groundbreaking IT eprocurement solution that helps businesses centralize, consolidate and aggregate IT spend for greater control and cost savings. Available as a stand-alone solution or fully integrates with your existing system.
OneSource Asset Management
OneSource Asset Management (OSAM) consolidates corporate assets into a centralized database, allowing you to proactively manage assets for greater compliance and more accurate reporting. OSAM organizes IT assets and aligns them with their associated elements (such as contractual information, maintenance contracts, owner, and usage) in order to provide a clear, concise and ongoing representation of their value and usage to your organization.
Digital Paper XE
Simplify document management to a single URL for 24x7 secure, remote access to files and documents of any size.
OneSource Catalog+
When all shopping sources are unified to a single platform and data is syndicated enterprise-wide, compliance is achieved and companies save money.
OneSource Procurement
OneSource Procurement delivers the eProcurement capabilities that are most important to your business – compliance, productivity and cost savings.