Faster Outcomes Through Simpler IT
ePlus and EMC can help you modernize your data center with the industry's broadest converged portfolio. These solutions are especially valuable for healthcare and SLED industries.

Backup and recovery solutions
Clinical archiving for healthcare
Image and content management
Consolidation and virtualization
Seamless access
Mobility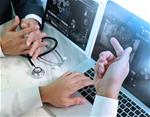 Managing Next-Generation Healthcare Data
ePlus and EMC help healthcare organizations manage the data that is growing at unprecedented levels. We can simplify and manage electronic medical records, advanced diagnostic imaging, and private patient information.
Storage for State/Local Government and Education
ePlus has more than two decades of experience helping government entities and contractors develop cost-effective storage strategies to meet immediate IT needs—and long-term objectives. We understand dynamic data centers can present some unique storage challenge and can help best manage explosive storage capacity requirements and multiple storage silos with EMC solutions.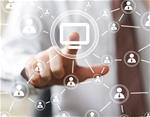 Delivering Faster Outcomes with Converged Infrastructures
ePlus and EMC recognize that businesses are rapidly seeking to change the status quo in IT and pivot to new models of responsive innovation for the cloud era. This next phase of evolution will bring the transformative converged infrastructure experience to even more use cases and business models.